Learn Spanish with us
A unique Spanish school in the western highlands of Guatemala where you not only will learn Spanish with wonderful teachers but will get to know the families in these Mayan communities, hear about the political and labor history of this region, and enjoy the lush mountains.
Go to ONLINE CLASSES
ONLINE CLASSES
Learn Spanish online with the same wonderful teachers you'd get in person. Individual lessons via Skype, scheduled at your convenience.
Go to Communities
Communities
Our students take meals with the families of two communities: Nuevo San José and Fátima, who had labor struggles on the fincas where they lived, eventually winning money they were owed but losing their homes and their jobs in the process.
Go to Projects
Projects
We have several projects with the communities: scholarships, coffee, Arte en el Campo, Fátima's Casa de Salud, and the community library.
Go to donate
donate
Help us support the community projects in areas around the school. These families are determined to improve their future and we help them get there.
Go to Facilities
Facilities
The school is on 2.5 acres of lush landscape, with indoor and outdoor study areas, a kitchen, a library with 1,000+ books on Spanish learning along with an excellent selection of books in English and in Spanish.
Go to Pricing
Pricing
During your time here you will receive quality Spanish language instruction while developing an awareness of the social, political and economic realities of Guatemala and Central America.
Go to FAQ
FAQ
Common questions about The School – if you don't find your answer, contact us!
Do you want to write a review?
Learn more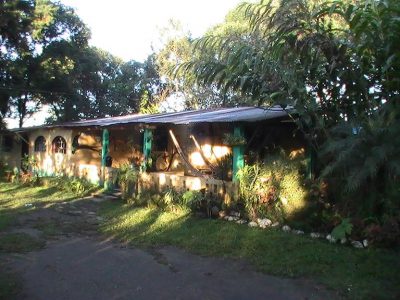 The Escuela de la Montaña was established in 1997 by the non-profit Spanish language school Proyecto Lingüístico Quezalteco de Español (PLQ) in Quetzaltenango, Guatemala. The initiative grew from work supporting organized rural communities and with grass roots organizations using funds generated by the success of the PLQ language school. The creation of a small Spanish Read more about Our History[…]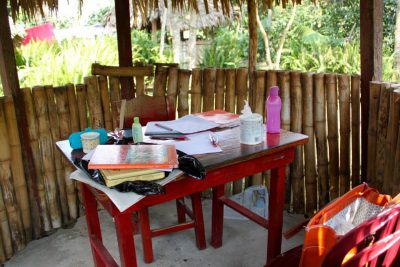 Students and some staff stay in the main school building, which has three bathrooms and two hot showers, indoor and outdoor study areas, a small indoor library with over 1,000 books for students and staff including books for Spanish learning along with an excellent selection of books in English and in Spanish (ranging from Latin Read more about Life at the Escuela de la Montaña[…]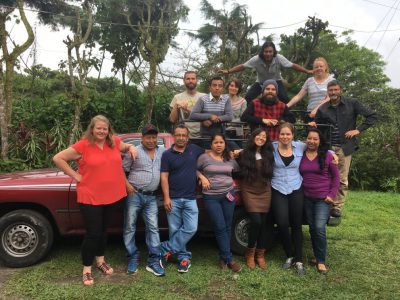 Couples We welcome lesbian, gay and straight couples. We have some twin bedded rooms that you can stay in together. If you and your partner/spouse are planning on coming here, just let us know on your registration form/when you book so that we can allocate these rooms for you. Normally at the Escuela de la Read more about Student Groups Welcome![…]
Previous
Next